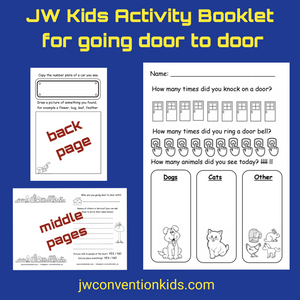 From September 2022, many of us will be going door to door for our preaching work.  Are you excited or a little apprehensive? 
Maybe you are worried how your little one will cope?  Worry no more.  I have made this activity booklet for your child to fill out and help them feel excited to be a part of this work.
Just download the PDF, print and fold it into a handy size for their little hands.