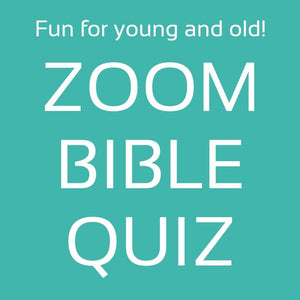 ZOOM has become a big part of our lives.  Not only for the meetings, but many of us also try to socialize with groups of our friends to encourage one another.  Would you like to make these times more fun?  I have the solution with this bible game I made.
This is a game for all ages.  Everyone gets the opportunity to answer; not just those with a lot of bible knowledge.   All everyone needs to be able to play is paper and pen.  Have fun!
Please note that these notebooks are in PDF FORM ONLY. These are not a physical product and so there will be no product shipped to you. Upon purchase you will get a link to download your PDF. You can download these immediately and print off as many copies for yourself and your family at your leisure. 
(PDF does not print from an ipad / tablet, only a computer). 

You can also follow me on Instagram under the name: conventionkids_jw OR Facebook: JW ConventionKids Group. These are both linked at the footer of the website. I regularly post on these and so you can keep up to date on my new products. You can also sign up to my newsletter at the bottom of the page to get emails whenever we have a sale or a new product.